Employee wellbeing programs

backed by science

and

supported by community
MindFi's network of providers combine research-based content with a unique community-first approach to ensure effective care for employees.
Comprehensive Wellbeing through
3 Pillars of Care
MindFi empowers employees with access to personalized care based on their individual state of wellbeing, challenges and areas of interest with AI-driven recommendations.
MindFi App access & Premium content including video classes and audio-guided exercises in 10 languages
L&D Masterclasses, 1-to-15 Group Counselling & Coaching as well as provider follow-up in MindFi Communities
1-to-1 Counselling and Coaching, 24/7 Care Concierge covering chat and hotline for emergency support
MindFi's 3 pillars of care cover topics across 16 wellbeing domains, delivering a full spectrum of support for every aspect of work and life.
Employees can develop long-term healthy habits through consistent practice supported by over 600 science-based video classes and audio-guided exercises.
Track personal wellbeing with MindFi's psychometrics tools and embark on personalized journeys with custom recommendations.
Our psychoeducation-based L&D Masterclasses and research-backed Group Counseling & Coaching is born out of our unique community-first approach and belief that wellbeing should not be a lonely journey.
After Masterclasses and Group Counseling & Coaching sessions, participants continue to interact with our provider network as well as with each other on MindFi's in-app Communities.
Easily book confidential 1-to-1 counseling or coaching sessions with anyone from our provider network. MindFi's proprietary AI engine matches employees to counselors based on their location, language, profile, psychometrics and preferred wellbeing topics.
Users can also access 24/7 support provided by our care concierge through text chat or by calling a hotline.
Drive industry's highest utilization rates with our programs
How we keep employees engaged and excited while benefiting from our wellbeing programs
HR Analytics for employers to gain insights and track ROI
In addition to tracking participation and engagement, MindFi empowers employers with workforce psychometrics based on The World Health Organization's WHO-5 Wellbeing Index and EAP Association's Workplace Outcomes Suite (WOS).
These analytics empower the HR suite with insights into different aspects of employee condition: from mental, emotional, and physical wellbeing and more. 
Follow our smart recommendations to address absenteeism, presenteeism, dissatisfaction, and distress at work.
Employers see real results with MindFi
Join our clients in the #MindFitness movement!
"We couldn't have asked for a better partner on this journey of 'collective' yet 'individual' wellbeing for our employees."
Shikha Malhotra, Chief of Staff at Shiok Meats
"On behalf of the Asia Pacific Government Engagement team, I would like to express our gratitude for MindFi's partnership, leadership and professionalism as we embarked on our journey to support our team members' mental and emotional wellbeing. We are satisfied with the quality of support we have received thus far, and are all looking forward to continuing our collaboration!"
Debbie Heng, Manager, Operations, Asia Pacific Government Engagement at Visa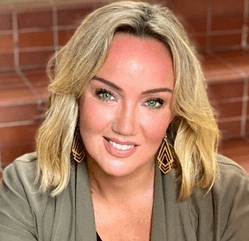 "MindFi has been invaluable in our journey of elevating employees' health and wellbeing. The app is engaging and easy to use, and the anonymized analytics help our team focus on the areas our employees need the most support in, without compromising their privacy."
Sabrina Jaksa, Chief People Experience Officer, Funding Societies | Modalku at Funding Societies
"At Patsnap, we are always looking for innovative ways to look after our employees' wellbeing, so I'm excited to be working with the MindFi team to provide tools to support PatSnappers' mental health – both inside and outside of work."
Jeffrey Tiong, CEO & Founder at Patsnap
"At WTW, our employees' wellbeing has become a top business priority. MindFi has supported our employees across Asia Pacific with an engaging and effective platform that is easy & practical to use. The app's solutions effectively strengthened our resilience in the time we needed it most. Thank you!"
Pheona Chua, Regional Senior Consultant – Corporate Health and Wellbeing at Willis Towers Watson
"Concerns about mental well-being existed before COVID-19, but stigma made it difficult to address. By partnering with MindFi, we're able to eradicate this stigma and increase our employees' mental strength. The most powerful aspect of MindFi is the access to regular, highly-detailed updates on organizational well-being. The insights and recommendations help us make effective, data driven decisions."
Thomas Schellerer, MD of Pepperl +Fuchs
Trusted by leading employers
Ready to nurture
positive

and

productive

employees with MindFi?
Schedule your demo with MindFi and discover the most effective ways to keep employees engaged, excited, and productive.
Get in touch with us today.​