Free Desktop Wallpaper Download
Make MindFi part of your mental wellbeing journey
Congratulations! Today is the last day of June, and it's also day 180 of 365. We are just a few days away from the official halfway point of 2022. Though the journey has certainly not been easy, we are so proud of you for making it. 
 
We're bringing you some more exciting and free live events in our MindFi app for the month of July. For our Thai friends, we have a special 20-min Live Class that is happening this month which will be held in Thai. 
This July 2022 calendar is redesigned from our April 2022 and May 2022 calendars. We hope you find it usefl.
Aside from our own events, our June 2022 calendar is full of inspiration for your home and workplace. Use our app alongside this calendar to develop an awesome wellbeing routine.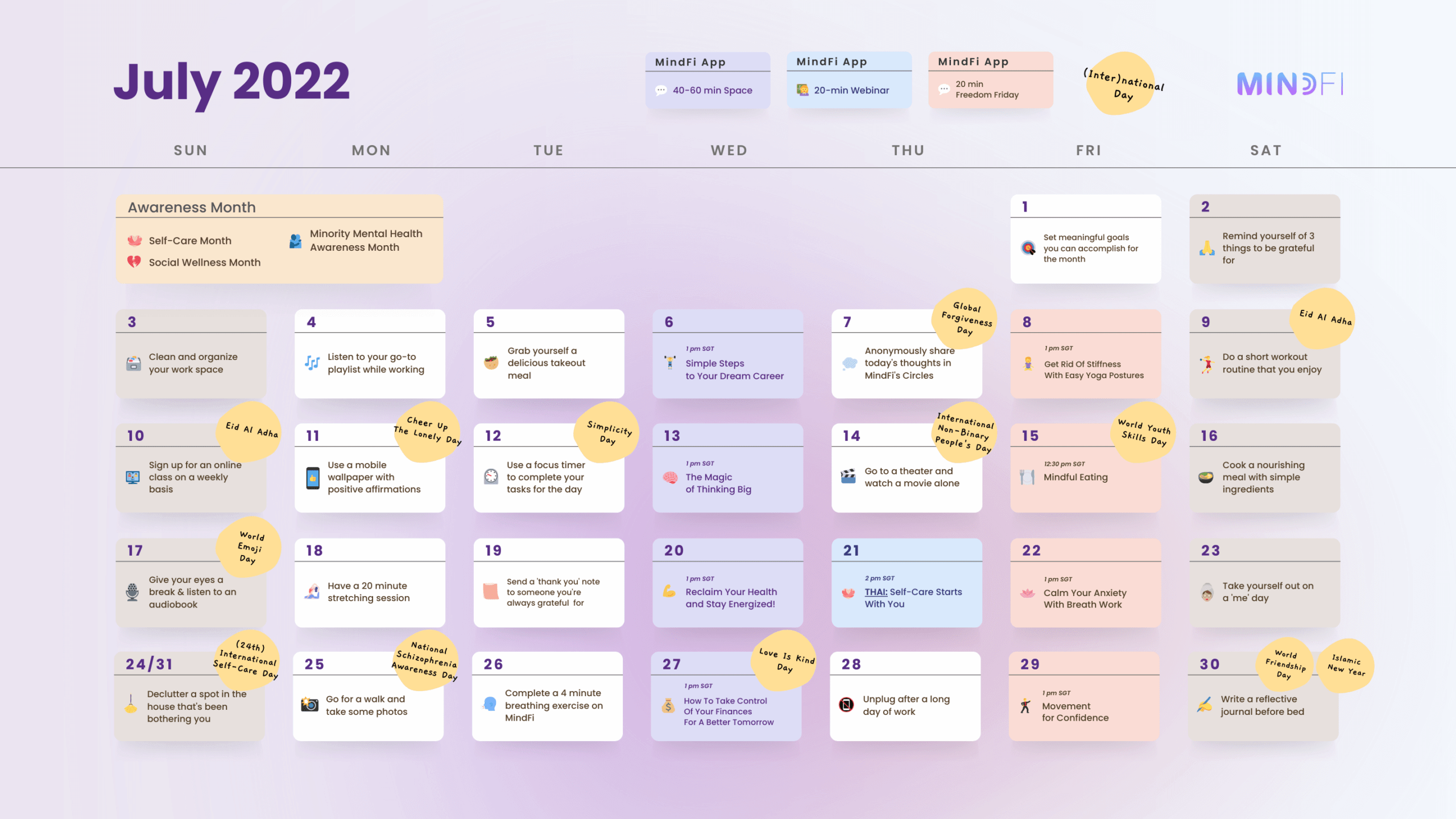 Peep the wallpaper previews below — this is what the wallpaper looks like on a Macbook Air.
Free Mobile Wallpaper Download
We're doing something new this month by releasing a brand-new mobile calendar for use. Based on the original monthly calendar, you can save the images above and use them as a mobile wallpaper to remind yourself when an event is happening in the app.