Houston, we may have been mistaken. It seems that the modern employee is not looking for free snacks, yoga mats, or ping pong tables. Rather, they want to work at a company where they can grow — one that takes their wellbeing into account. They're making their voices heard in a phenomenon called "The Great Resignation".
"The Great Resignation" is one of those terms that shows up one day on the Internet and then, next thing you know, it's everywhere. You've probably seen it or one of its variants (The Big Quit, The Big Retirement, The Great Reshuffle, etc.) on LinkedIn or the news. The original term was first used to communicate an incredible number from the US Bureau of Labor Statistics: 4.4 million Americans quit their jobs in July 2021.
This great wave of change threatens to set everything and everyone adrift. Fortune 500 company leaders, startup founders, and ecosystem pundits are all clamoring over one another to explain its origins and forecast its impact on business. At the same time, we have some people arguing that it doesn't exist, or that it isn't that big of a deal, or that it's just an American thing, mostly. (Pop culture fans may be reminded of Don't Look Up).
What is the Great Resignation, really?
To put it simply, the Great Resignation is a term used to describe the ongoing trend where employees have voluntarily resigned from their jobs en masse. This pattern was first spotted in the USA during the first half of 2021, sparking lively debates and concerns that it would spread to the rest of the world.
Some experts pointed out that employees weren't quitting, per se. Many were really just leaving for "better" opportunities.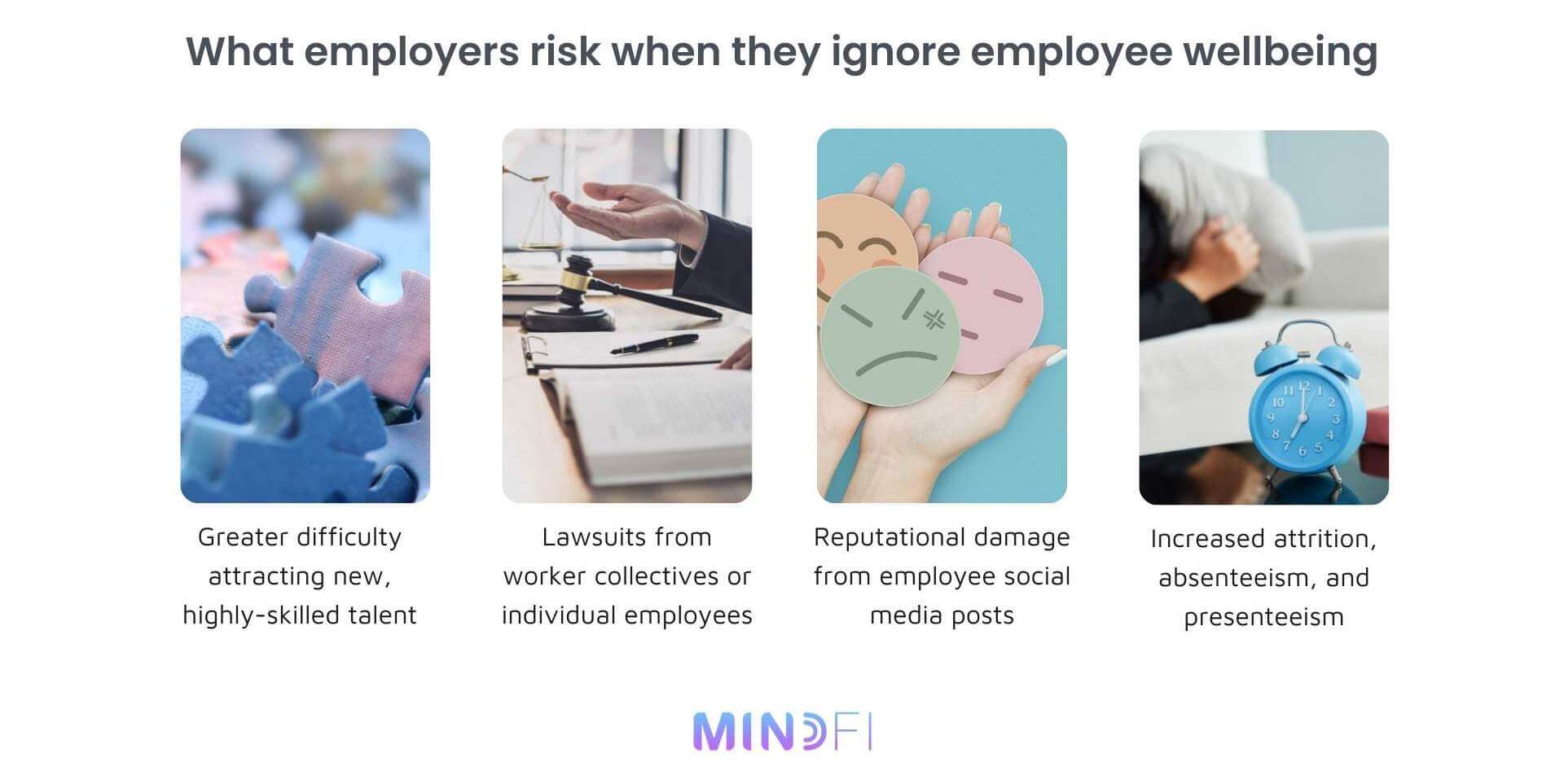 "The contract between employees and employers is being rewritten," said Jennifer Shappley, global head of talent acquisition for LinkedIn. "What employees used to accept is no longer acceptable to them," she added. "When they aren't feeling care and love from their employers, they are leaving."
Does the Great Resignation apply in Asia?
Care and love? Should Asian employers be worried about such things?
The answer is yes, absolutely. Though the discussion around job dissatisfaction has been loudest in the United States, the topic has gained traction in every continent (except Antarctica, maybe). In fact, working professionals in Asia may actually be hit the hardest by working woes: cultural values, tight knit familial bonds, and demanding societal expectations about career have left many Asian workers with higher levels of stress, anxiety, and burnout than their foreign counterparts.
In China, youth have been rejecting tradition through 'tǎng píng', a movement where people share images of themselves lying down. Many in the country have found their batteries exhausted by the 996 working hour system and high pressure to perform well around the clock.
In Japan, "karoshi" — death from overwork — has been a topic of contention for years. High expectations from work may be one reason why "depressed egg" character Gudetama has won the hearts of young and old alike. The Sanrio mascot has been described as "part of a more expansive cultural movement — a reaction to life that's been punctuated by uncertainty, turbulence, and outrage."
Though many are inclined to dismiss the Great Resignation as a Western problem, a review of literature that we conducted in February and March 2022 shows that Asian employees are facing enormous amounts of pressure, resulting in higher rates of stress, burnout, anxiety, and disinterest in work. You can browse through our findings below.
How is the Great Resignation manifesitng in Asia?
Asia's Great Resignation is here. Don't let it ruin your company.
Many HR experts believe that, with all the increased technology adoption, large mergers and acquisitions, and extensive restructuring based on new digital tools (such as automation and digital work platforms), the Great Resignation was bound to happen.
That means, like it or not, we can — and need — to address it.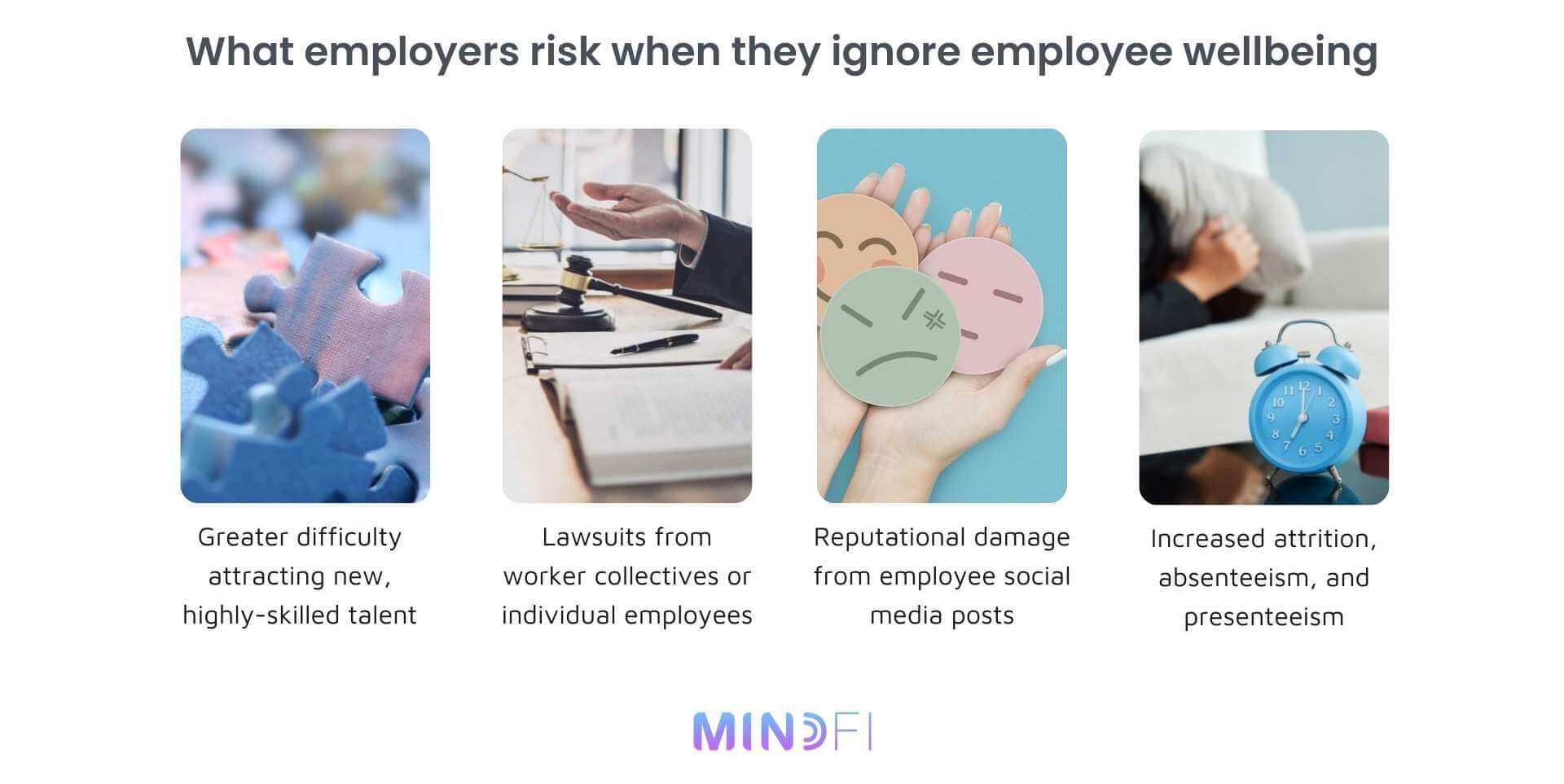 Now that workers feel more empowered to balance their personal interests, values and aspirations with those of their employers, employee wellbeing is proving to be necessary for long-term business success and agility. By investing in talent and helping them thrive, companies can keep their best and brightest around for longer.
Tips for Asia's Great Resignation
Of course, we'd be rude to spill the deets on a major problem without suggesting a few possible solutions. Here are some ideas that can help you turn the tide of the Great Resignation.
Listen to employees and respect their time outside of work
There is a major opportunity for companies to act with foresight and preemptively ensure employees that they care. One simple step is to enforce non-working hours — times when employees are not expected to respond to emails or work messages. At MindFi, we respect a "detox period" between 7 PM and 9 AM every workday.
There are other ways to express love and care to employees. Our report mentions that 50% of employees in Hong Kong are afraid of being penalized for speaking about mental health concerns. You can improve company culture by offering anonymous avenues for employees to seek help and share their feedback — this could take the form of a therapist-based Employee Assistance Program (EAP), an anonymous feedback channel, or a regular anonymized pulse survey.
Lastly, some managers and business leaders may not realize they're threatening the psychological safety of their workforce. HR managers could include targeted therapy and career coaching sessions in their EAP initiatives so that employees learn proven ways to facilitate healthier working environments. (Curious about integrating coaches and therapists into an EAP program? MindFi can help).
Invest in support for hybrid and remote arrangements
Not everyone has a decent home office or access to a nice coworking space. In a 2021 report on the future of work by HR giant Randstad, Shell Malaysia offered a stipend to employees who lacked a comfortable working environment. This stipend — which, in some cases, totaled hundreds of dollars — was used towards the purchase of better workstations, ergonomic chairs, standing desks, better WiFi modems, and more.
Develop growth and training programs
The World Health Organization posits that there are five equally-important dimensions of wellbeing: physical, emotional, mental, spiritual, and social. At MindFi, we describe spiritual wellbeing as a sense of purpose (similar to the concept of ikigai), and we nurture this with personal and career coaching, interesting mental health classes, and more.
Affirm and comply with external wellbeing laws
We mention in our Snapshot of Mental Health Across Asia that 37% of Japanese firms in a government probe were found guilty of violating overtime laws. Even if you aren't bound to these kinds of regulations, it's good practice to see through on changes to workplace policies, whether internally- or externally-motivated.
Employees are warier than ever about job listings with buzz words like "rockstar employees", "family culture", and "startup mentality". They want clearer boundaries that protect their work and life balance, and you can attract them by demonstrating your commitment to local wellbeing regulations.
Offer benefits that matter to employees
An overwhelming majority of employees now want freedom and choice when it comes to working arrangements. By offering that freedom (through the form of 100% remote working, or the ability to choose when to work from home and when to come into the office, for example), you can open up your recruitment to talented candidates who wouldn't be eligible otherwise.
There are other important benefits gaining attention. Perks like flexible working hours, on-demand support from therapists and coaches, and four-day workweeks are beginning to pop up in job postings to help employers stand out.
This year, grow alongside your employees
The conversation about The Great Resignation is an important one to be had, whether in Asia or elsewhere. LinkedIn's 2022 Global Talent Trends report calls this a "watershed moment" for company culture, and many leaders are inclined to agree.
Employees want to feel like they're supported in their journey of growth, both professionally and personally. No matter the form that "growth" takes (like better sleeping hours, a long-overdue pay raise, upward mobility in the organization, or new opportunities for upskilling), your company can reap plenty of benefits by giving your human resources space and tools to grow.
The Great Resignation doesn't necessarily spell doom for your organization. In fact, it could be the right time to start anew. If you want someone to guide you on your journey or want to talk about refining your Employee Assistance Program, MindFi's team is just a click away 🙂