Positive People.


Productive Workplaces.
End-to-end employee wellbeing and mental healthcare benefits for the future of work. Help employees feel supported and join the #MindFitness movement
Trusted by leading employers
We are experiencing high levels of stress...
And
5 in 6 employees

do not feel sufficiently supported
Transform employee wellbeing with our
community approach
MindFi socializes care experience by connecting your employees with our network of providers via the MindFi App.
With MindFi, companies achieve real results
Join our clients in the #MindFitness movement!
"We couldn't have asked for a better partner on this journey of 'collective' yet 'individual' wellbeing for our employees."
Shikha Malhotra, Chief of Staff at Shiok Meats
"On behalf of the Asia Pacific Government Engagement team, I would like to express our gratitude for MindFi's partnership, leadership and professionalism as we embarked on our journey to support our team members' mental and emotional wellbeing. We are satisfied with the quality of support we have received thus far, and are all looking forward to continuing our collaboration!"
Debbie Heng, Manager, Operations, Asia Pacific Government Engagement at Visa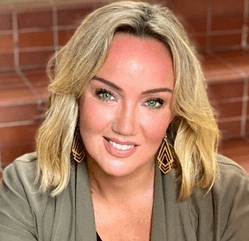 "MindFi has been invaluable in our journey of elevating employees' health and wellbeing. The app is engaging and easy to use, and the anonymized analytics help our team focus on the areas our employees need the most support in, without compromising their privacy."
Sabrina Jaksa, Chief People Experience Officer, Funding Societies | Modalku at Funding Societies
"At Patsnap, we are always looking for innovative ways to look after our employees' wellbeing, so I'm excited to be working with the MindFi team to provide tools to support PatSnappers' mental health – both inside and outside of work."
Jeffrey Tiong, CEO & Founder at Patsnap
"At WTW, our employees' wellbeing has become a top business priority. MindFi has supported our employees across Asia Pacific with an engaging and effective platform that is easy & practical to use. The app's solutions effectively strengthened our resilience in the time we needed it most. Thank you!"
Pheona Chua, Regional Senior Consultant – Corporate Health and Wellbeing at Willis Towers Watson
"Concerns about mental well-being existed before COVID-19, but stigma made it difficult to address. By partnering with MindFi, we're able to eradicate this stigma and increase our employees' mental strength. The most powerful aspect of MindFi is the access to regular, highly-detailed updates on organizational well-being. The insights and recommendations help us make effective, data driven decisions."
Thomas Schellerer, MD of Pepperl +Fuchs
Explore our recent resources
Psychotherapy is a process of helping people with issues related to mental distress, emotional difficulties, or psychological pain. It is also known as talk therapy …
There's no question that mental health and employee satisfaction are linked together. In fact, studies conducted by the World Health Organization have found that globally …
Have you ever wondered what it's like to be working in a mental health environment? Or, are you considering the path of a psychologist, counselor, …
Ready to nurture
positive

and

productive

employees with MindFi?
Schedule your demo with MindFi and discover the most effective ways to keep employees engaged, excited, and productive.
Get in touch with us today.​