Latest Update: January 25, 2021

Your privacy is very important to us—that's why our privacy policies already adhered to the high standard of the new European data protection law known as GDPR, and why we're ensuring we maintain those rights and extend them to all our users, inside and outside the EU.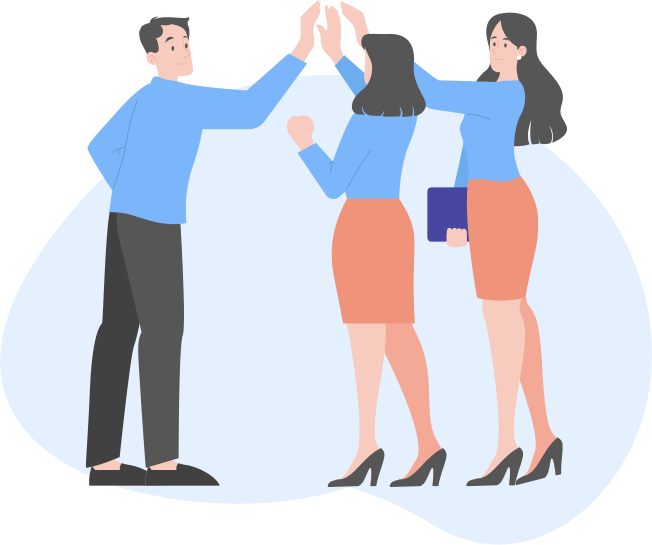 What Third Party services do you use?
We use a number of third parties to store user data in order to provide/improve our services:
Please read below to see how MindFi handles information.
Before you get to the details, here are a few of our fundamental privacy principles:
MindFi respects your privacy and shares your concern about the security of information you may submit to MindFi's websites and the related mobile applications and services (collectively, the "Services"). Our privacy policy (the "Privacy Policy") explains the information we collect, how we use and share it, how to manage your privacy settings and your rights in connection with the Services. Please also read the Terms of Service which sets out the terms governing the Services. MindFi is headquartered in Singapore and our Services are provided to you by Jaedye Labs Pte. Ltd. If you are a resident of the European Union ("EU"), Jaedye Labs Pte. Ltd. is the controller of your personal data for the purposes of EU data protection law. This policy was written in English. To the extent a translated version conflicts with the English version, the English version controls. Unless indicated otherwise, this Privacy Policy does not apply to third party products or services or the practices of companies that we do not own or control, including other companies you might interact with on or through the Services. Questions or comments about this Privacy Policy may be submitted to
help@mindfi.co
We Collect, Use, Share and Otherwise Process Information
MindFi relies on a number of legal bases to collect, use, share, and otherwise process the information we have about you for the purposes described in this Privacy Policy, including:
We process your information in furtherance of our legitimate interests, including:
Information MindFi Collects
MindFi collects information about you, including information that directly or indirectly identifies you, if you or your other users choose to share it with MindFi. We receive information in a few different ways, including when you track, complete or upload activities using the Services. MindFi also collects information about how you use the Services. There are also several opportunities for you to share information about yourself and your activities with MindFi. For example:
What Third Party services do you use?
When you visit the Services, a cookie will be stored on your computer. Generally, cookies and similar technologies work by assigning to your browser or device a unique number that has no meaning outside of MindFi. MindFi uses these technologies to personalize your experience and to assist in delivering content specific to your interests. Additionally, after you've entered your user ID and password during a session on the Services, MindFi saves that information so you don't have to re-enter it repeatedly during that session.

Most browsers automatically accept cookies. To manage the collection of information through cookies or other equivalent technology you can use the settings on your browser or mobile device. MindFi is committed to providing you choices to manage your privacy and sharing. However, MindFi does not recognize or respond to browser-initiated Do Not Track signals, as the internet industry has not fully developed Do Not Track standards, implementations and solutions. To learn more about Do Not Track signals, you can visit https://allaboutdnt.com. Not accepting cookies may make certain features of the Services unavailable to you. MindFi may also use your IP address to identify you, to administer the Services and to assist in diagnosing problems with MindFi's servers.
The Services use log files. Stored information includes IP addresses, browser type, internet service provider (ISP), referring/exit pages, platform type, date/time stamp, and number of clicks. This information is used to analyze trends, administer, protect and secure the Services, track user movement in the aggregate, and gather broad demographic information for aggregate use.
How MindFi Uses Information
MindFi uses the information we collect and receive to administer and operate the Services and to customize them for you. For example, we use your heart rate, sleep or "Mindful Minutes" information to provide you with interesting and useful performance analysis. Subject to your privacy settings, your information, including your profile, username, photos, users you follow and who follow you, your activities and comments you give and receive will be shared on MindFi so that you may be able to participate in the Services, for example to show your place on a leaderboard. Certain information (e.g., your name and some profile information) may also be available to non-members on the web.

We use the information we collect about you, your friends and your activities to customize your experience. We also use the information we collect to process payments, provide support related to the Services, protect members and enforce our Terms of Service, promote safety, and to communicate with you (including to send marketing communications) where you have agreed to receive such messages and notifications.

We also use the information we collect to analyze, develop and improve the Services. To do this, MindFi may use third party analytics providers to gain insights into how our Services are used and to help us improve the Services.

We may also use the information we collect to market and promote the Services, activities on MindFi, and other commercial products or services. This includes customizing your MindFi experience. For example, if we know that you like to meditate, we may tell you about new meditation activities or show you sponsored content related to meditation. If we see that you meditate in a certain area, we may suggest an event in that area. We may also mention that you have used our partners' products or services as part of your activities.

MindFi may aggregate the information you and others make available in connection with the Services and post it publicly or share it with third parties. To do this, we remove certain account information, such as your name, and combine the resulting information with similar information from other MindFi users. Examples of the type of information we may aggregate in this way include information about usage, demographics, meditation sessions and performance. MindFi will not share information with third parties, except for research-related parties, and will only use this information for the purpose of improving your MindFi usage experience, such as to improve mindfulness, meditation, work, productivity. For information sharing with research-related parties, we will seek your explicit permission and also ensure that the researcher has secured approval from an independent ethics review board and will provide proof of such approval upon request. Please contact us at help@mindfi.co via email or within the app's "Contact Us" feature if you object to MindFi using your information for these purposes. Because the data we aggregate comes from activities, information, and content you shared on the Services and which is identified with your MindFi user name among other information, someone looking at this information you've shared could draw a potential connection.
How Information is Shared
How We Protect Information
We are committed to protecting your privacy and data.
The Services are operated from the Republic of Singapore. If you are located outside of the Republic of Singapore and choose to use the Services or provide information to us, you acknowledge and understand that your information will be transferred, processed and stored in the Republic of Singapore, as it is necessary to provide the Services and perform the
Terms of Service
. Singapore privacy laws may not be as protective as those in your jurisdiction.
We retain information as long as it is necessary to provide the Services to you and others, subject to any legal obligations to further retain such information. Information associated with your account will generally be kept until it is no longer necessary to provide the Services or until you ask us to delete it or your account is deleted whichever comes first. For example, when you withdraw your consent to MindFi processing your health-related information, MindFi will delete all health-related information you uploaded. Following the deletion of your account, it may take up to 30 days to fully delete your personal information and system logs from our systems. Additionally, we may retain information from deleted accounts to comply with the law, prevent fraud, collect fees, resolve disputes, troubleshoot problems, assist with investigations, enforce the Terms of Service and take other actions permitted by law. The information we retain will be handled in accordance with this Privacy Policy.

Information about you that is no longer necessary and relevant to provide our Services may be de-identified and aggregated with other non-personal data to provide insights that are commercially valuable to MindFi, such as statistics of the use of the Services. For example, we may retain mindful minutes, session data such as time used and duration, to continue to improve the Services. This information will be de-associated with your name and other identifiers.
We do not use information collected through the Services to infer health information that we consider sensitive, such as a user's past, present or potential future health or medical condition or treatment, including but not limited to genetic, genomic, and family medical history. We may, however, infer a user's potential interest in certain non-sensitive health and wellness categories, such as exercise and fitness activities, diet and weight loss, nutrition, healthy living, or physical and massage therapy. We may use this non-sensitive health and wellness information for the purpose of delivering more relevant content, services, offers to our users.
We do not knowingly collect Personal Data from children under the age of 13 and do not target our Services to children under 13. If you are under 13, please do not submit any Personal Data through the Services. We encourage parents and legal guardians to monitor their children's Internet usage and to help enforce our Privacy Policy by instructing their children to never provide Personal Data through any of our Services without their permission. If you have reason to believe that a child under the age of 13 has provided Personal Data to us, please contact us, and we will endeavor to delete that information from our databases.
Representation for data subjects in the EU and the UK
We value your privacy and your rights as a data subject and have therefore appointed Prighter as our privacy representative and your point of contact. Prighter gives you an easy way to exercise your privacy-related rights (e.g. requests to access or erase personal data). If you want to contact us via our representative Prighter or make use of your data subject rights, please visit: https://prighter.com/q/11181333633

MindFi maintains certain websites that can be accessed outside of https://d3g2dt31ia2nq9.cloudfront.net, such as http://www.getmindfi.com (the Other Sites"). The Other Sites maintain the look and feel of the Services, but are hosted by outside service providers with their own terms and privacy policies. If you interact with the Other Sites, your information may be stored, processed, or shared outside of the Services. If you interact with the Other Sites, you acknowledge that you may be subject to the terms and conditions and policies applicable to such Other Site. Please be aware that any personal information you submit to the Other Sites may be read, collected, or used by other users of these forums indefinitely, and could be used to send you unsolicited messages. MindFi is not responsible for the personal information you choose to submit via the Other Sites.
Privacy Policy Information
MindFi reserves the right to modify this Privacy Policy at any time. Please review it occasionally. If MindFi makes changes to this Privacy Policy, the updated Privacy Policy will be posted on the Services in a timely manner and, if we make material changes, we will provide a prominent notice. If you object to any of the changes to this Privacy Policy, you should stop using the Services and delete your account inside our mobile applications.
Ready to level up your organization with MindFi?
Ready to level up your organization with MindFi?
We are proud to feature the world's best therapists, coaches, psychologists, and more on our platform.