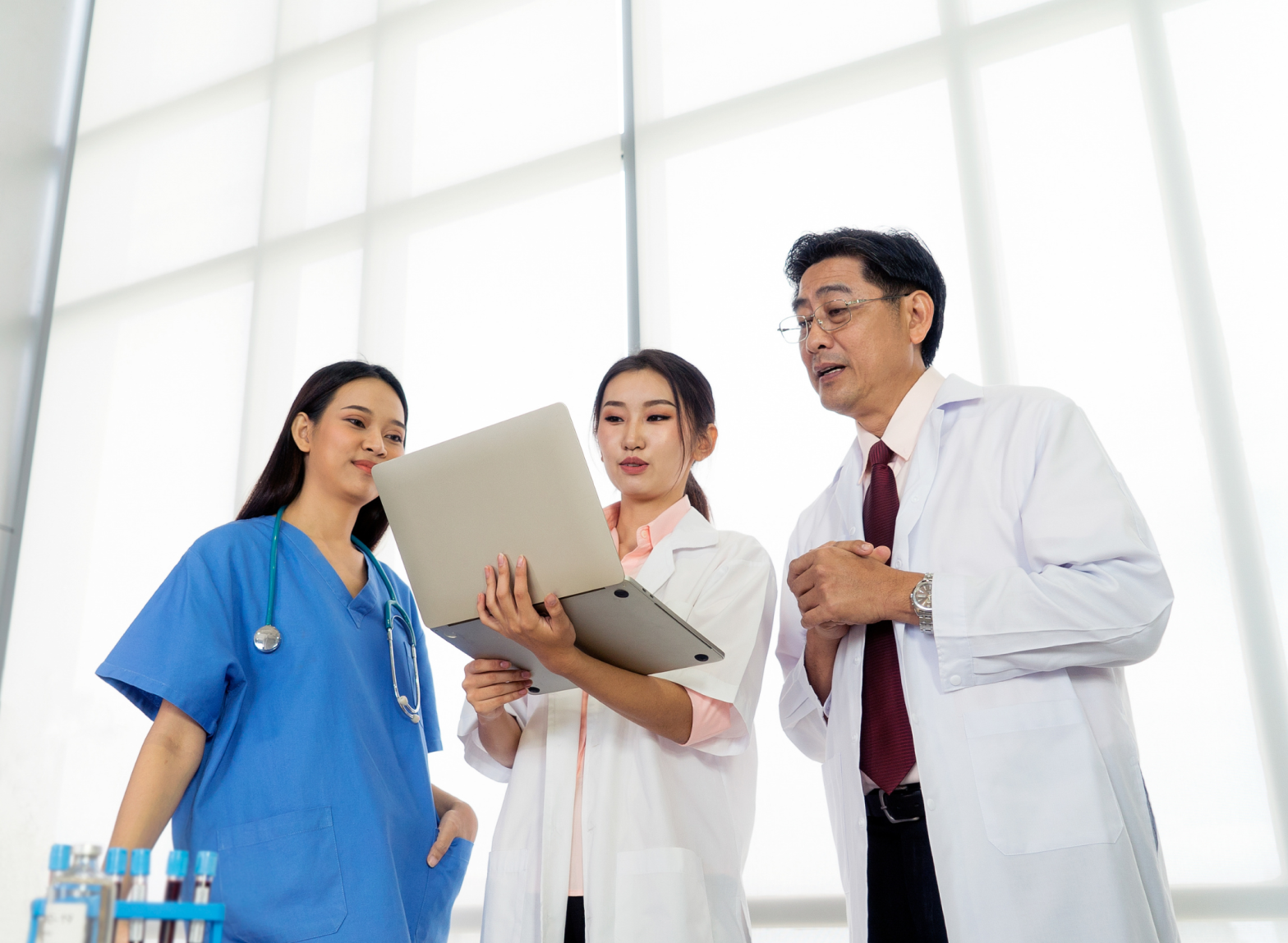 Empowering first-line healthcare workers at IHH Singapore with effective support
IHH Healthcare is Asia's largest private healthcare group. With over 80 hospitals worldwide, it offers
a full spectrum of integrated healthcare solutions, from clinics to hospitals to highly specialized care and acute medical services.
IHH takes pride in delivering high-quality health services. However, the changes caused by the pandemic were challenging for IHH's frontline healthcare workers, resulting in elevated levels of stress.
HH wanted to adopt a platform that could provide reliable, structured support to employees and empower them to uphold the high standards IHH is known for.
The ideal platform didn't just address stress: after all, the pandemic also contributed to anxiety, depression, and burnout.
Finding a partner who could meet all these needs proved challenging. After thoroughly reviewing options, MindFi was the only one up to the task.
MindFi provided IHH with a customized tiered solution. This included:
MindFi App for all employees (access to 600+ video classes and audio guided exercises)
3-month Mastermind Challenge for IHH
Masterclasses on various wellbeing topics including "The Art of Resilience" and "Finding your Ikigai"
Wellbeing Analytics to provide actionable insights and refine the wellbeing program delivery
"MindFi provided an ideal solution for us. We receive self-care resources, regular workshops for employee support and engagement, and accurate data insights into the wellbeing of IHH employees."
Within six months of launch of MindFi's customized solution, more than 1,000 IHH employees successfully signed up for MindFi, gaining access to features and events such as the meditation tracks, a focus timer, and interactive group sharing.
By the end of the programme, IHH saw a 14.6% increase in overall wellbeing among these employees.
Before IHH's partnership with MindFi, employees had few avenues to explore when attempting to resolve concerns. With working arrangements and circumstances changing irregularly during the pandemic, it was also difficult for HR managers to gauge employee needs.
With MindFi's regular wellbeing reports and diagnostic capabilities, managers are now able to highlight specific areas of wellbeing that challenge employees. With the rich, granular data provided by MindFi, they are also able to signpost departments with lower wellbeing scores, allowing for more targeted intervention.
According to IHH employees, the MindFi app has been easy to navigate and full of useful tools, making them more excited to use it. The most recent data shows a marked increase in IHH employee satisfaction and reduced stress levels.
During the partnership with MindFi, IHH has seen:
IHH employees signed up to access to MindFi features
increase in overall wellbeing among employees
minutes clocked during the 3-month Mastermind Challenge
As a result of its successful 6-month engagement with MindFi, IHH chose to extend and expand their plan with a year-long wellbeing campaign that also includes 1-to-1 Counseling and Coaching as well as Group Counseling and Coaching.
Through its partnership with MindFi, IHH is upholding its commitment to excellent care. By safeguarding the wellbeing of its employees, IHH is better able to deliver more reliable, excellent services to patients in a variety of circumstances.