In a recent article published on The Straits Times, DBS Bank CEO, Piyush Gupta shared about his personal struggles with mental wellness. After his start-up venture failed in 2000, he said, "I went through a period of acute anxiety. The key thing I embraced then was meditation. This had been a godsend to me and I have meditated ever since".
Mr. Gupta's personal experiences have shaped his leadership style, leading him to break the stigma and focus on mental wellness in the organization. He shares, "Through the pandemic, we at DBS placed the greatest importance on managing staff spirits". As the working world struggles to adapt to a new normal, employers have a responsibility to support employee's mental health; Mr. Gupta's example serves as an inspiration for HR and business leaders in navigating this new work environment.
Mr. Gupta also shared this in the WorkWell Leaders workgroup, initiated by former member of parliament Anthea Ong to champion mental health at the workplace. They validate the importance for organizations to start prioritizing employee mental wellbeing, especially as we continue to combat stress and anxiety induced by the pandemic.
Employees' mental health and wellness is often overlooked despite how important it is in creating a thriving organizational culture.  In a recent study by Qualtrics and SAP, nearly 40 percent of global employees said that no one in their company has asked them if they were doing okay. Many employees worry that speaking up about a mental health concern may lead to negative perceptions from their colleagues or even affect their jobs. "People are often wary of talking about this, because of a presumed stigma", says Mr. Gupta.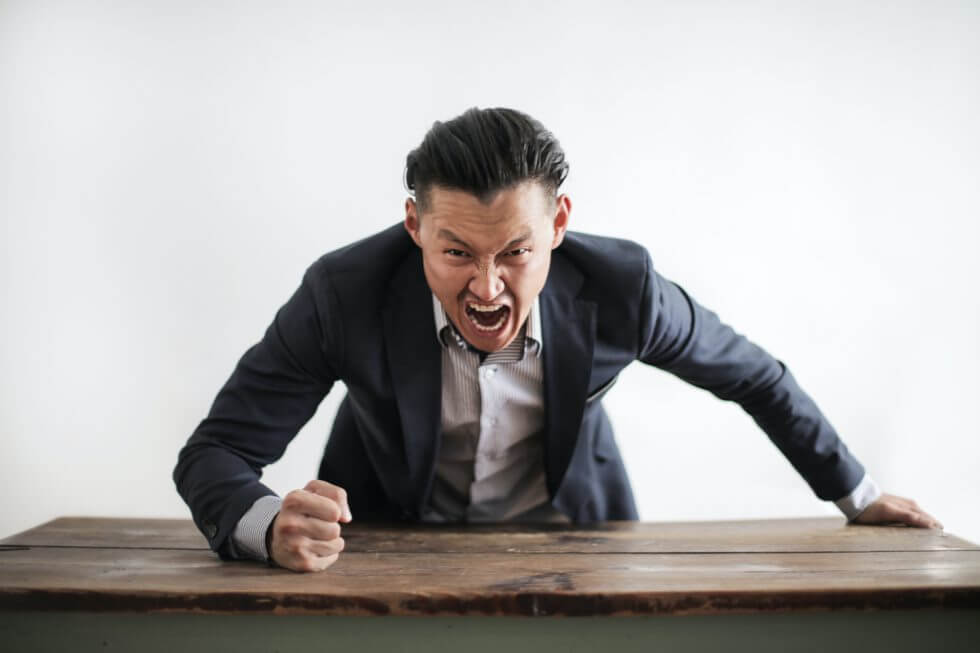 One of the key contributors to this stigma is the lack of mental health literacy, the knowledge which aids recognition, management and prevention of mental health challenges. In our fast-paced first world society, we tend to be less empathetic towards our peers who are suffering from mental health conditions such as depression or anxiety; they are attached with negative "labels" and may be ostracized by coworkers.
This causes reluctance in seeking help or treatment, thus exacerbating one's condition and ultimately leading to undesirable consequences. Here are 5 tips on how you can build a culture within the organization to look beyond the label and combat the stigma.
5 Tips to bust Mental Health Stigma in your organization
Educate and Raise Awareness  – While the pandemic and its impact on our work environments have catalyzed greater awareness towards mental health, companies should proactively conduct workshops to educate employees on how to handle common mental wellbeing challenges such as stress, anxiety and depression. These are helpful skills that would enable employees to recognize mental health challenges early and help themselves as well as their coworkers.
Encourage Open Conversations – To overcome the fear of being labelled as "unstable", it is important to create a safe environment for people to talk about the wellness challenges they are facing. Leaders can set the tone by sharing their own experiences to encourage employees to open up, like what Mr. Gupta has done. Drawing from his leadership experience, Mr. Gupta shares that "The more open you are, the easier it becomes to deal with the issue".
Provide Training and Resources – Training for leaders and managers in areas like mental health first aid equips them with the skills to detect early signs of someone struggling with mental health challenges as well as the appropriate measures to take. It is important for leaders and managers to be able to offer assistance to coworkers who are facing wellness challenges and make timely referrals to therapists from the organization's Employee Assistance Program (EAP) or otherwise for professional help where necessary.
Appoint "Wellbeing Champions" to lead Support Groups – Wellbeing Champions are a specially selected group of employees who help to improve the wellbeing and culture of the organization by communicating with and leading fellow employees in activities that enhance individual wellbeing. Refer to Tip #3 in this article to find out how you can identify, build and manage a network of Wellbeing Champions in your organization.
Run a Mental Wellness Challenge in the Organization – Like a "steps challenge", organizations can run a "mind challenge" to encourage employees to take some time off the daily hustle and bustle to focus on improving their mental health. A fun and educational Wellness Challenge is a great way to engage employees as well as encourage team bonding and interactions. MindFi conducts the "Global Mastermind Challenge", a team-based Corporate Wellness Challenge that takes place on the MindFi App (Apple App Store, Google Play Store).
Conclusion
Let's face it, the mental health stigma is real and not going away anytime soon.  However, employers and Human Resources can play an active role in minimizing it in the organization while providing the necessary support to employees. A culture of wellbeing is not forged overnight but evolves over time with well designed Corporate Wellness initiatives and programs. When better to start than in this New Year as we continue adapting to a new, post-pandemic working environment?